News
Read the latest news - direct from the desk of PD Martin.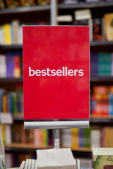 May 8
Bookings close soon for my May master class at the inspiring Abbotsford Convent. The course is designed for new and emerging writers of all genres – to help take your writing to the next level. My goal is simple: to help get you published, sooner.
"By the time I completed Phillipa's writing course, I had a solid first draft; the year after finishing my manuscript, I was signed to a great agent and publisher. Phillipa's courses are a wonderful resource for writers – highly recommended!" Ellie Marney, 2011 student and author of Every Breath (Allen & Unwin 2013 & 2014)
And last week yet another of my past students received a publishing deal for the manuscript he was working on in my class.
19-23 May, 9.30-3.30pm.