2016 courses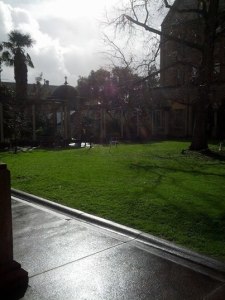 At this stage, I'm not sure if I'll be running my courses at the beautiful Abbotsford Convent this year. For the past couple of years I've run:
Novel-writing intensive (five full days) 10am-4pm  More information
NaNoWriMo Success, 10am-4pm Sundays in October (training) AND 9am-5pm Sundays in November (write-ins) More information
However, this year I'm focusing on my PhD and still haven't decided if I've got time to run the courses! In the meantime, I have committed to one course at Writers Victoria.
To express interest in my Abbotsford Convent courses, please contact me directly on  info@pdmartin.com.au. If you're interested in the Writers Victoria course, please book through them.