March 2, 2012
Filed under: Murderati blogs,Writing — PD Martin @ 11:43 pm
In my post on Australia's National Year of Reading, I spoke about my early love of reading and how I read to be transported into other worlds — be they realistic or fantastical worlds.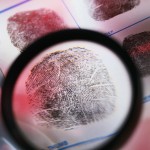 Most crime fiction books take us into the fictional world of a cop, FBI agent, body guard, profiler, etc — but they're based in realism. The crimes could really happen (although as Murderati's Gar mentioned in his post yesterday, sometimes real events sound too fictional to include in a novel!).
When I was writing my Sophie Anderson series, there were different elements at play, different motivations in terms of my aim for the reader. Some of the books are classic WHOdunits — my aim was to keep the reader guessing about who the perpetrator was. They are also largely WHYdunits. Given my leading lady is a profiler, the books include forensic psychology that focuses on why the perpetrator committed the crime and/or why they exhibited certain behaviours during the crime. My Sophie books can also be described as forensic-based police/FBI procedurals, so the scientific evidence is also a key element — HOWdunit.
In my National Year of Reading post, I said that reading is also about emotion, about how a book makes you feel. And while this can be an important element in some crime fiction stories, it's not a key factor in the Sophie series. Sure, I want people to connect with Sophie and the story — to be worried about the characters if they're in danger, to feel losses, to feel the victim's pain or the victim's family's pain, etc. But it's not the primary driver in these books. Like I said, like many crime fiction books they're who/why/how dunits.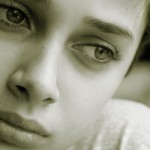 However, this is not the case in the book I've just completed. Tentatively titled Crossroads and Deadends, it's the mainstream drama/fiction book that I've spoken about on Murderati briefly a couple of times. And while I hope readers will feel transported into the character's world, my primary aim is to get an emotional response from my reader. I want them to feel the characters' heartaches and triumphs. I want them to worry about how the characters are going to cope.
It feels very different to be writing predominantly for an emotive response, rather than piecing together evidence and suspects. I'm not analysing a crime, and neither are my main characters. Rather, my three main characters are trying to keep their lives together, despite destructive internal and external forces.
So, what is success from my perspective as the author? For the Sophie books, I felt successful when readers reported not knowing whodunit, staying up until 3am to finish a book (and generally not being able to put the books down), being scared to read late at night if they were by themselves, and telling me how much they loved Sophie. I've even had emails from my younger readers who read my books and were inspired to study forensics or criminal psychology at college, because they want to be like Sophie. Success.
So, what will make me feel like I've done my job well for this new book? Yes, I want it to be a page-turner even though it's not in the classic page-turning genres of crime, thrillers and action adventures. But mostly, I want readers to identify with my characters and be inspired by their stories. And, quite simply, I want them to cry at least once. Like I said, this book is a completely different style of book and so it's not surprising that what I consider to be success in terms of my readers' reactions will be different.
Oh yeah, and I guess success is also a best seller…but what writer doesn't want that?
Comments Off
No Comments
No comments yet.
Subscribe to comments feed for this post.
Sorry, the comment form is closed at this time.