October 23, 2009
Filed under: Research,The Killing Hands — Tags: crime scene, FBI, PD Martin, references, Research, The Killing Hands — PD Martin @ 5:51 am
This week I've been getting stuck into the case file for The Killing Hands. In fact, I'll be loading it on the web next week.
Here's a sneak peak of what you can expect:
Photos – including pics of the crime-scene location and pics of the FBI building in LA and the Coroner's Office.
References – some of my fascinating references…research, research, research!
Photos
Below is the car park where the victim is found in The Killing Hands.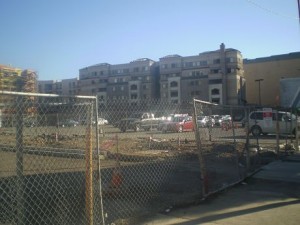 Comment: The car park was quite a bit smaller (like about one-third of the size) than I'd realized (found it on Google Maps originally), but the building site behind it worked really well with the narrative and crime-scene location.
References (excerpt only)
Australian Institute of Criminology's Contract Killings in Australia
Hitman Manual for Independent Contractors – can download/view via http://rapid4me.com/download.php?f=1557512
The Yakuza in America – TruTV Crime Library 
Comments (2)
2 Comments
Article very interesting, I will necessarily add it in the selected works and I will visit this site

Comment by nintendost — November 17, 2009 @ 4:10 pm
Subscribe to comments feed for this post.
Sorry, the comment form is closed at this time.